Shawarawaoro : means the grandfather spirit of fishes in the Pawi shian language (Wapichan dialect). The place was named by our foreparents many years ago before it was made into a village. The first settlements were at Koshada Paawaza and KowaibaTawwa north west of Sawariwau village (approximately 14 miles). The chief of those early settlements was Koshara who was a Dauzai man.
The leader of the former Masokannoa Taawa settlement was called Chipizii (an important Pawishian elder and ancestor of our people). Dazao was the leader of Torudukuo settlement. He was a Wapichan man; Mandok was an Atorad man and leader of Kadibaaroda settlement; Dakara Sakon was a Wapichan chief of all of these settlements. koshad and Torudukuo were the two larger settlements.
The first settlement where all the remaining people came together to settle was at `Pirazanaawa` meaning grandfather of agoti (in the Pawishian language). The first chief of all was a man named Suubau of the Chibizaidin people. He invited all other settlers to come out from the mountains to form a settlement at Pirazanaawa near clear running water with lots of fish and game animals until missionaries discovered the settlement in the early 1900s.
HISTORY OF TOSHAOS
1.Toshao Johnson 2. Lawrence 3. Alwaysus 4. Stanislaus Bernard 5 .Joseph Anthone 6. Paul Johnson 7. Silas Anthone 7. Jerome Marques 8. Cletus Johnson 9. Dereck Johnson 10. Gregory Thomas (current).
LAND RIGHTS
As a result of previous land titling errors our villagers does not occupy its title area. This situation is currently being addressed by the Village Council and SRDC in official talks with the Government of Guyana. The village has submitted a formal application for extension of land title over two tracts of customary lands. This application is currently being processed by Government of Guyana and the final outcome of our extension request that has been outstanding for many years remains pending in 2017-18.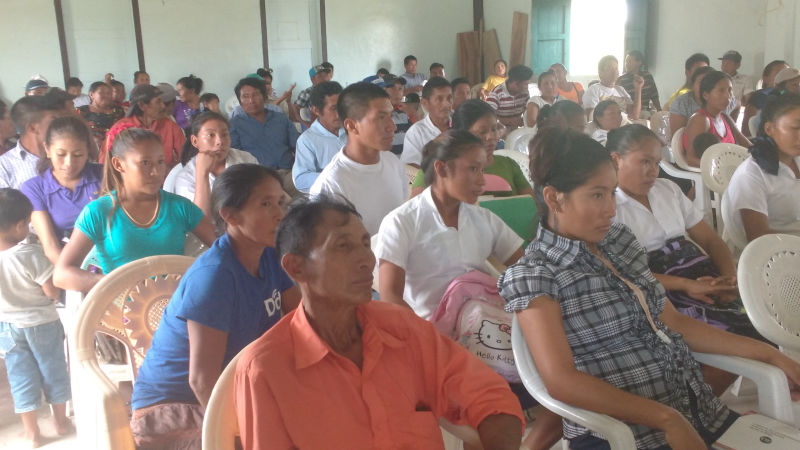 POPULATION
Total households in Shawarawaoro Village number one hundred and four (104) and the population is five hundred twenty-one (521) for 2017.
MAIN ECOSYSTEM AND RESOURCES USE
The lands of Sawariwau are made up of small patches of bush islands, rivers and creeks/lakes, bush mountains, grasslands and savannah mountains, savannah and hills and scrubs.
The savannah is used for rearing livestock, hunting and gathering. the bush islands are used for rotational farming, hunting, gathering and important bush islands with valuable resources are put up for community conserved areas. All water bodies are used for fishing and some important pools with spirit keepers are put up and respected as 'no go' zones by our residents and the Wapichan people (SRDC land management plan 2012).
The mountains are our hunting grounds, while some are respected as special to the Wapichan nao e.g. Shizizi Top (peak), Tozaobana Ticha Kizi, Madara wao dukuo etc
ECONOMY AND LAND USE
Farming: Cash crop planting –peanuts and cassava Ranching: Rearing of livestocks.
SERVICES AND FACILITIES
Primary School; Nursery School; Health Post; Airstrip; Village office/Community centre; Catholic church; playing field; Teachers Quarters; Hot Meal Building (that serves our school children with a balanced diet of lunches as well as snacks for nursery students); Solar pump; Two radio sets with one installed at the health post and the other at the village ranch. The village also has a mobile phone network signal nearly all around the village so residents own mobile phones for communication linkages.
GOVERNANCE
Toshao; Deputy Toshao; Secretary; Treasurer and an assistant secretary treasurer - and four other councillors.
COMMUNITY ORGANISATION
Village Council; Church Team; Health board committee; Village Youth Sports Group; Church youth group (activities include planting fruit trees and reaching out to the needy); Community Policing Group; Parents Teachers Friends Association (Primary and Nursery); Women's Group; Sewing and catering group; Culture group (Village); Church culture group; Wapichan wadauniinao Ati'o; Amerindian Peoples Association Unit; Kapatash 'Ranch manager'; School welfare committee; Hot meal management board.
COMMUNITY PROJECTS
*Cattle rearing *Upgrading of corral and fencing of grazing pasture *Sheep rearing *Village farm
FUTURE PLANS
*Gaining recognition to our traditional lands land, our extension land *Building benabs at Parzanaaw for future important events *Renovation of village benab *Poultry rearing *Tannery and craft *Arrow processing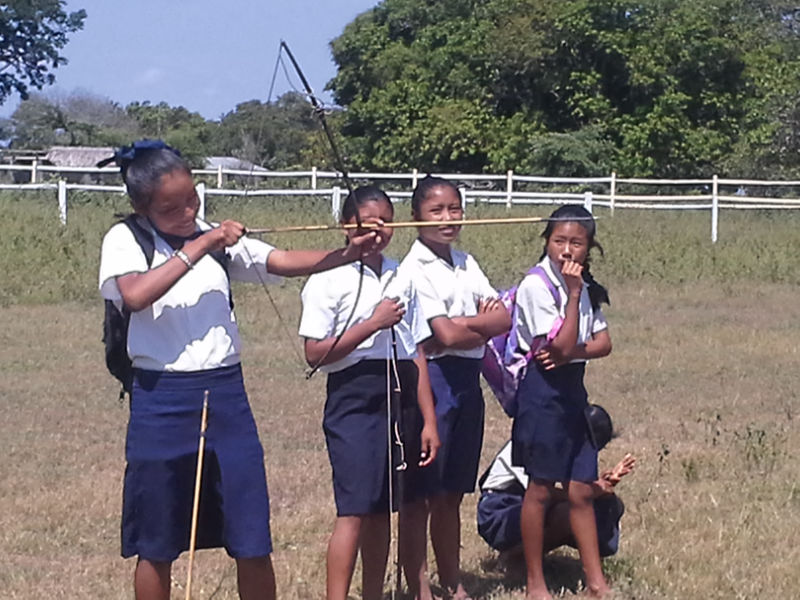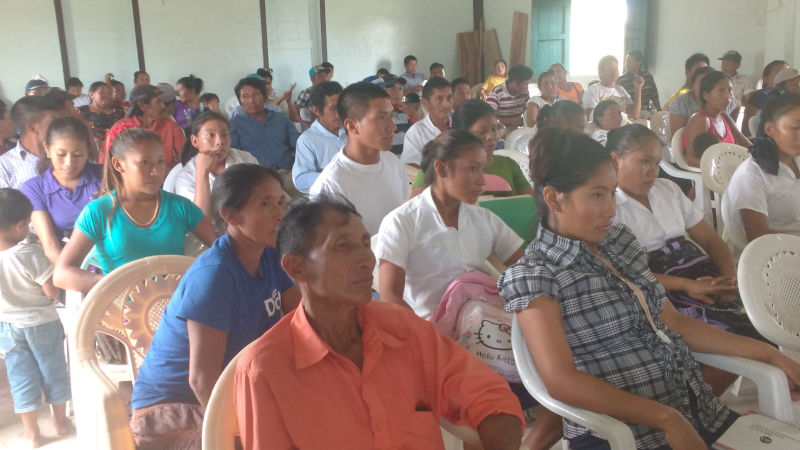 WILD LIFE INTEREST AND TOURIST ATTRACTION
Raada mountain. All type of insects, birds and animals and sighting. Toruduko: A large cave where the first settlers were living- clay pots and plates pieces. Sararaipin: Untouched rock carvings and battle field ground and different types of wild animals, birds, plants are beautiful for sighting. Pokont Toon: Rock carvings.
HOW WE CARE FOR OUR RESOURCES
We have written village rules and regulations for the right way of use of our resources. We also include some of our customary laws into our village rules. We have intercommunity agreement on our resources. We have local manager taking care of our resources and giving advices to young people and strangers in the right use of our resources.