Baokopa'o wa di'itinpan wadauniinao ati'o nii
Thinking together for those coming behind us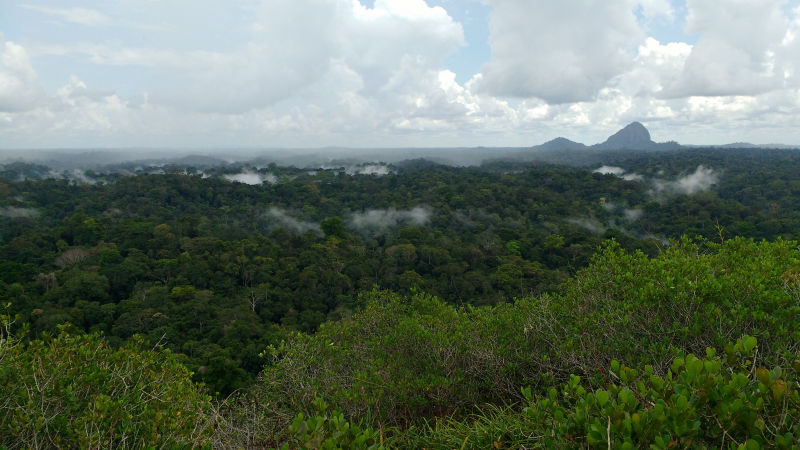 The Wapichan people and our ancestors have occupied and used the whole area that we call Wapichan wiizi in the Southern part of Guyana for generations. The Wapichan territory in Guyana is located in the South West of the country and its western boundary lies along the Takatu River which is the Guyana Brazil border.
Ipai Wapichan nao na'apain wa dokozin nao mashaopainao wuzu naah ikaiwaa nii kaimain daun wa dokotanazu Wapichan nao wiizi dida'antanpu'o – razu ikodo-kao Gaiana'a kotua'o diki atii kai. Wapichan wiizi Gaiaanaa'o ruzu kanaaba tinpan na'iam Gaiaana na'pain karaiwa wiizi ikodakao takoto za'anao razu. Wa marunao wudu nao moro wutu nii ipai wuru manawun kida'o – raz amazada kida
Important boundary markers of our Wapichan wiizi are Takoto Wa'o (Takatu), Diniwud Dukuo, Mamid Dukuo, Taama Toon, Washarar wa'o – Washarara Dukuo (Kassikaiytu), Kodyowin wa'o (Kuyuwini) and Chiip wa'o (Essequibo). There are a lot of Kuba Kida along the river that have sensitive Yachin (Malaria Dukuzo) and Tozowan (waterfalls) that are found on Chiip wa'o at Imanaowunau Tozowan (King George Falls), Idaruo Tozowan (Great Falls), King William Falls and Wanatuba Falls. Our Marunaonao visit all these places that are sacred to us. So through them we can say that we know our land and everything within it. [Vincent Lewis, Morora Naawa Village, 2011]

Imanawunkidao Wapichan wiizi kanaaribi naa kida waru'u Takato Wa'o, Diniwudu Dukuo, Mamidi Dukuo,Taamo Toon, Washara Wao, Washara Dukuo, Kodyowin wao na'pain Chiipi Wa'o. kaina'a iriba kuba kida Iwaozi kida za'an kadaru kidao napain To'oaba'o kida, Wuru'u kawan iachin kida zu na'apain iribi tozowan kida ikodokaruwai Chiipi wa'oto wuru'u kaonu'o imanawununu'o tozowan, Idaru'o tozowan na'apain wanautaba tozowan. Wa marunao wudu nao moro wutu nii ipai wuru manawun kida'o-raz amazada kida wa nao ati inao idian turuu wakian waaitap kaimaindaun wa wiizi na'apain ipai aimakan tnazoa nao kida'o. [Vincent Lewis Morora Naawa Village, 2011]
Wapichan territory contains a wide variety of different kinds of lands including forests, savannahs, mountains, wetlands, rivers and savannah woodlands that we call bush islands. Wapichan territory in the east is carpeted in rich green old growth rainforest that contains many sites of special cultural, historical and spiritual importance for the well-being of our people. The savannah lands likewise contain very important sites and useful resources used for food, medicines and ceremonial and spiritual purposes. We have lived in harmony with our environment through our close spiritual attachment and respect for the land. Beliefs and practices on caring for the land have been passed down to us by our foreparents and these values continue to be embedded in our way of life up until today.

Wapichan wiizi kiikizaizu danaa-an kaina'a bakadin-kida amazada kaina'a kanoko kida, baaraza kida, midukuo kida, baawuza kida, wa'ozi kida napain katonaru kinda. Wapichan wizii tawudaiakao imanawunu'o ikanoko tinpan, ikuwanaa imanawun'o kotuao dau'u kida'o napain na'apam amazada taapiki nao kazan aatapan pa pidanan-nao ipai niinain kida aii. Barraza na'apa kapam itaap imanawun kida imakan wa-aikodo kizi wa wanukunu kida, wa kasara kaduzu kida napain wa paracharapa kizii danaa kida. Wa mashapa nii konaukii baokopo ipai bakadin kida'o-raz wa-amazaditi kida tum, wuru'u kida ida'ano wakadokotinauzon amzada ta'apiki nao tumu.I paikanom wamishud nii napain napam wa kuduzu kida wa dokozin nao dobatu kida nii kidaz waati uru'u kida ida'anao wa kazan aatapan napain wa-karodopan wa wiizi ikauan imanawun wa taapan uzu wa mashapan kaduzu kida atii kaoraz doon.
From the beginning the creator made all the land, forest, mountains and waters for us. Like our fore parents, we know about our kanoko. We still hold the knowledge of our grandparents about caring for this place. Marainpain wa wiizi (we love our land). We want to live in peace. We do not want to quarrel among ourselves. Now we see that outsiders are destroying our land. They are not respecting us Wapichan people. We want our Wapichan wiizi to be recognised. We will never give up our struggle to have our lands recognised so we can continue to live as our ancestors before us. [Januaris Andrew (Uncle Wario), Elder, Parobaza Village, October 2011]

Isakadinan di'iki tominkaru tomo-nii ipai wuru'u amazad kidaza, itomo nii kanoko-kida, midukuo kida napain wuun kida waati. Wa dokozun nao kawan wa ait apa ipai kanoko dau'u. Pakawan wa-taapan waaitapan napain na'apam wataapan wa-karodo pam ipai wa amazaditi kida wa dokozun nao kawan. Wa-marainap nii wa wiizi (We love our land). Wa mashaapa'a-zon kaiminkaru tum. Aonaa wato'orota-kazon wa ati-aka. Aizii wa tukap pamipa'akinao pidanna antamikitan wa wiizi. Twazotapan waunao Wapichan nao. Ikauan waaipan Wapichan wiizi tukapukao wa idowauu nii. Aona'a'o nii wakakingpauzon wa mizautanuzu wa wiizi ati itukapukao wa idowauu nii manawunn uruu turuu wa mashapan wa dokozun nao kawan. [Januaris Andrew (Uncle Wario) Parabara Village October 2011]
Our fore parents began work for the full recognition of our territory in the nineteenth century, yet only pieces of our land were recognized in the 1930s. In 1967 a group of our leaders came together to present a written request for legal title to all of our lands in Wapichan wiizi in submissions and letters presented to the Amerindian Lands Commission. Some further land titles were received in 1991, but still did not cover the full extent of our lands.
Wa- dokozun –nao sakadanii pa mizapan wa wiizi nineteenth centry dono, mazan ipu'uzii kai kasodi wa wiizi nii taakao 1930s dono. Aizii 1967 dono wa-toshaowan-nao baskopo tinan isadan kariti Amerindians lands commission ati ipishan Wapichan wiizi kaimaidauu ka karitannaat kao . Taa karu mish pabi'I kida wiizai karitanaa 1991 dono. Mazan aonaa karikaonan ishibatan kaimaiu daun wa wiizi .
We Amerindians were the original people of this country, and as such we feel that we, the Wapishana of these villages, should have rights to own the land on which we build our houses, to own land on which we farm, to own land on which we rear cattle, to own land on which we hunt; to own the land on which we cut timber for our houses, to own mineral rights on our lands, to own the water rights for fishing, drinking and swimming, and to claim these rights for our children for all time [Toshaos letter to Amerindian lands Commission, 1967]

Wa nao wuruu kiwichapanao wuzu pidan-nao daoraza wiizi aanawuzu urutu idi wa'abatin pan wauu nao, Wapichan nao kawiizina wuzu, wa idowau wuruu amazada kamaindaun, wa daapu wiizi waidowau-nii, wazakapun wiizi wa idowau, wa wiizi kizii amazada wairibaa kizi wauzu, amazada wa tiwaapauz kizi waidowau, amazada wa wa-atamun bauzu kizi wa dapu tanaa nii waidowau, ipai kanom ikodokri-wau wa wiizi danaa an wa idowau wuru'u, ipai wauun kaduzu kida wa-idowau nii wa-kopautapkizi, wa tuzuu kizi napain wakaokop kizi ipai waaipan waidowau nii wa-daninaoati'o nii karikao nankizi-napa . [Toshao letter to Amerindian Land Commission 1976]
Work started in 2000 to map our traditional occupation and use of the land using our own mappers who worked closely with our communities and holders of traditional knowledge. This was followed in 2005-06 by a community-based research project to document our traditional practices and our ways of caring for our land and resources. On completion of that work, our District Toshaos Councils (DTCs) agreed in December 2007 to develop an outline plan for caring for our territory. This latest work has been carried out by our people in large part in response to a request made by the President of Guyana in 2004 asking our leaders to show how we intend to use, care for and develop our lands.
Kaudinkaru sakadadinan 2000 dono zu'udapa kara kanabapakara na'pam wakai wao pan napain naia'akam wakaiwao-pan wa wizii wa biikinao pidan-nao kaudinan wa wizii kawanati kida wuu nao tuma'a aichapanao wuzu pa wiiz dau'u. idawu'utiokao 2005/06 dono baoran-kaudin karu sa'apatkao uru'u sadapkara wakaduzu kida dau'u napain na'apam wa karodopan ipai aimakan kida ikodokaru wauzu wa wiizi an. Kaudinkizai ipaikinaa nii District Toshao Council (D.T.C) toman pa nyukunuu December 2007 dono, itoman imanawunuo di'itinapkara na'apam nii wa kau'u nazootpan wa wiizi. Wa pidanan nao koshan wuru kadinaa nawuzu idau'u wa dakoiti kinaa nabanai paradan ipishan idi wa toshaos wan nao 2004 dono , ikian itati iaida kida napam nii ikaiwan, na'apam nii ikarodapan napain na'apam nii ishaaban iatazobabadan wa wiizi
With the increasing presence of external developments in Wapichan wiizi and the growing pressures coming from mining, logging, roads and other activities, we are more determined than ever to finally have our lands secured and to put this plan to work for the benefit of our future generations, Guyana and the world.

Aizii baorankaduzu kida'anaa pidan nao morotinan Wapichan wiizi pabi;inaka kidanaa aimakan kida sha'apapa kara wuru'u mining kikizaz manawunu'u atamunapa karuz, darukidao dunap kida tominan napain iribi baoran kaduzu kida sa'apapa kao, pawa'a zii itoman wa ma'ozaka dinan wa aipan wa kazanatan wa wiizi na'apain wa kaudin kida kizi'inaa wuru'u na'apam nii wa kau'u nazotapanzuz wa wiizi dini'itino ati'o nii kaminkau'utao nii Guiana napain ipai amazada kapam.
In 2015 the Wapichan people and our organisations were awarded the prestigious UN Equator Prize for our work on community mapping, action research on customary use of our lands and detailed work to draw up a sustainable land use plan for our collective Wapichan territory. In April 2016 we also succeeded in starting formal land talks with the government of Guyana, which are ongoing in 2017.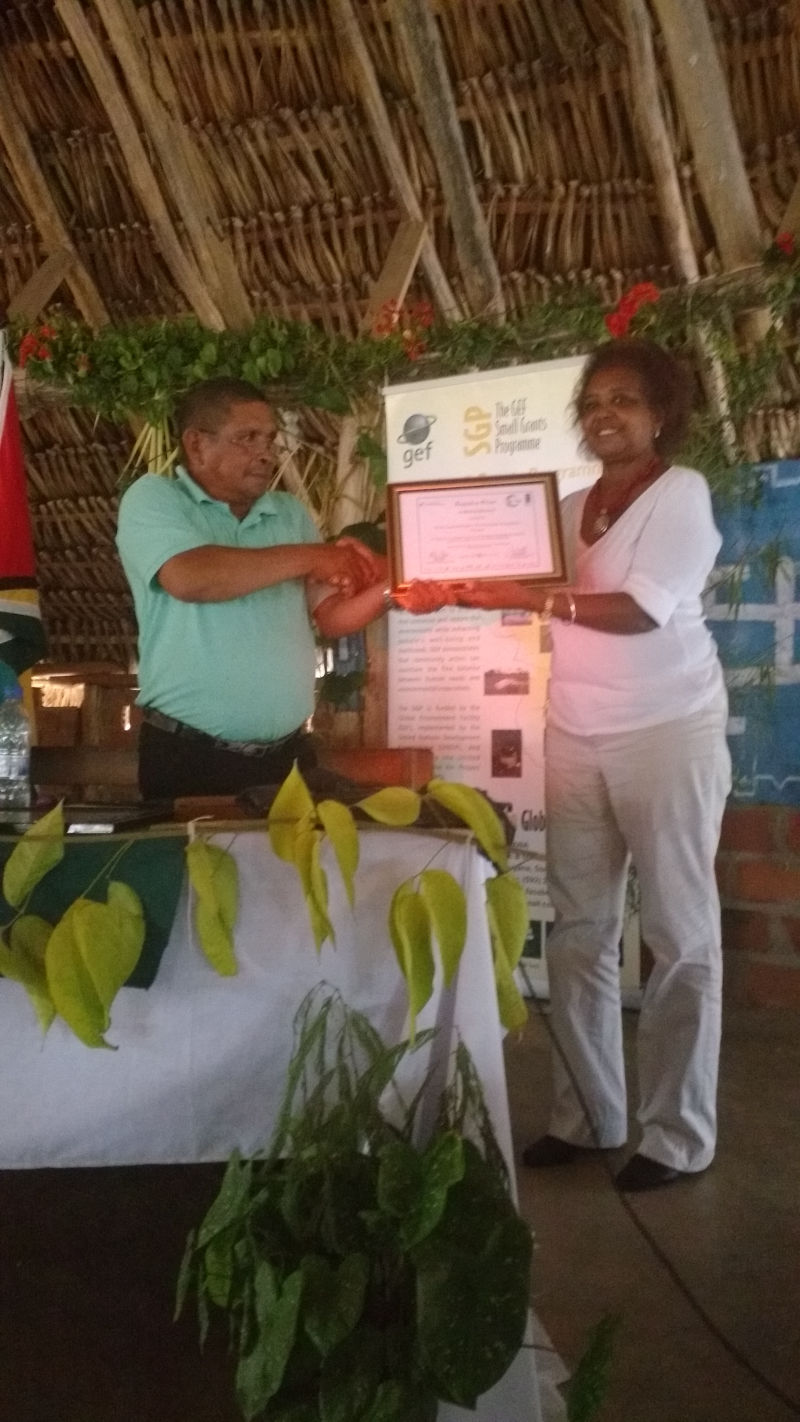 In April 2017 our collective representative body known as the South Rupununi District Council (SRDC) was legally recognised under the laws of Guyana. Our SRDC has many projects and initiatives ongoing to implement the vision set out in our Territorial Plan adopted by all our villages in 2012. One core project is to develop our own system for monitoring and watching over our Wapichan land and resources, which is training and supporting 17 monitors resident in all of our main villages and strategic settlements. Other work includes efforts to enable the transmission of traditional knowledge to our young people. Our elders are carrying the youths to special places and sharing legends about the land and our customary use of the forest, mountains, savannah and waters (see picture below).
April 2017 dono bakopao raza wa bao koputinpam-nuzu dakotu karawauzu South Rupununi District Council (SRDC) uruu zii itukapukao napain imishii kao tuiuu ikaudinan wuru'u imanawunuo-raz paradakar ida'an gaiaana-aoraza. Wa SRDC nuzu kaina'a inbi isa'apata'azonii kaudankizai kida napain isha'apa ni'inaa wuru'u kaowuna'ati wa' wiizi paradanaa kawan atio ipai'o raz wa waiizi kida aipain kawan atio raz.2012 do no'o raza. Bauda'ap manaowunuo ikoditapan wa aipan waoman wabiiki'I aonuut apanao nii Wapichan wiizi napain ipai aimaakan kida inazo'ona'o, tominapkidakaru 17 kaudinaa nao nii wa wiizi kida kawanati'o. Baoran sa'apat karwau naa tiwaun kara wadobat kidan wa dokozunnao kadnzu kida painaa nao pidan nao ati. Wa tunuzu nao na'aka'anaa pa'inaa nao pidannas imanawan kiduo amazada-iti napain kotuanao kowada kao wa wiizi da'u napain na'apam wakaiwaa pauzun wa kanakon,wa midukuwun kida ,wa barazun napain wa wunun kida.(Pu Tukaa Dikinii Iwaranu'u)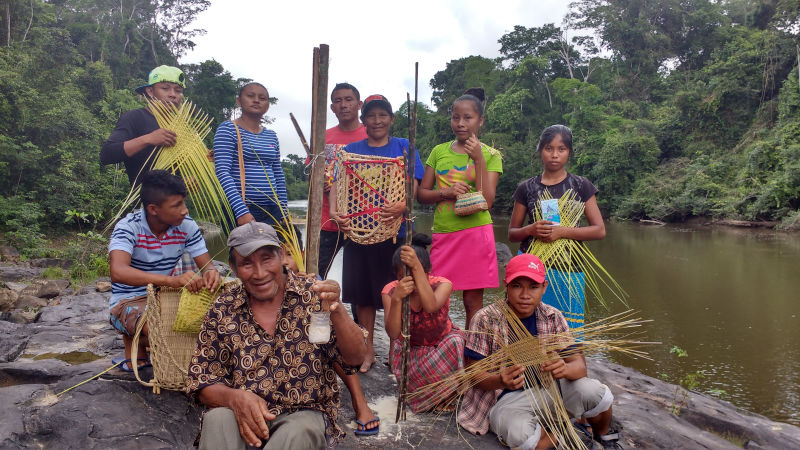 The SRDC is also leading our land talks and is appealing to the government to settle our land claim and title extension applications to the full satisfaction of all our Villages. We ask them to recognise our rights and to help us move our territorial plan forward. Let us work together to realize the vision of the Wapichan people for this beautiful land we call Wapichan wiizi.

SRDC kazwaunatapao kapan wapaonaruak a tinan wa naobanaanao tun ipai Wapichan wiizi dau'u wiizai nao zamatupan na'apain kawan ati kida. wa pishau tan daun itukap kizii waunao kaiduwaunao nii napainikamikautu kizu wanunao wa sa'apatinan idian wa di'itaribi wa wiizi dauaoraza kawanait . wa kaudin baokopu wa mishii kizi wazanda'awun di'o-raza konaunaanao raza amazada wa dakotu pan-az Wapichan wiizi