The village got its name from a giant stingray, that once lived in a deep pool found in Shawarwaoro wa'o (river) that flows through the village. It was a sensitive site with a spirit keeper but the early settlers had to make it spiritually safe (close it down). They even had to kill the giant stingray (Potarudu). The village was also called Ambrose in the early 20th century after the first Toshao of the village. The village is located in South Central Rupununi, region nine.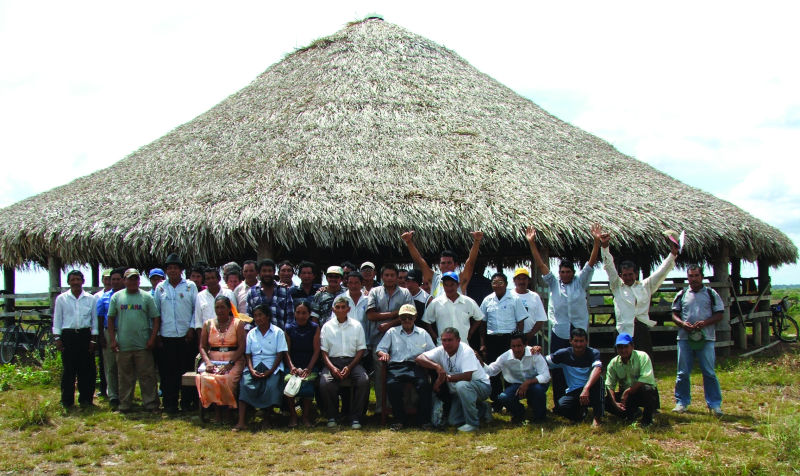 The first places where people settled were at Makoro Toon naaw also known as "Warouna" and at Iripi wa'o naawa left bank. The first settlers were Wapichan nao and Atorad nao. They moved to the main settlement, which is now called Potarii Naawa, in the early 20th century because of the church and schools. These are some names of important elders; Tamash, Kazao, Wajio, Uzie, Paaboroo and later Ambrose and Cybia.
POPULATION
The Potarii Naawa village population in 2017 is six hundred sixty-three (663) persons. Most persons are Wapichan and some are Macushi.
LAND RIGHTS
Potarii Naawa Village has a land title which covers a portion of our community lands, but a large part of our customary land remains without title and is insecure. The Village Council has submitted a formal application for extension of our land title in accordance with the Amerindian act 2006. The application is the subject of formal talks with the Government of Guyana, which are ongoing.

TOSHAOS OF POTARII NAAWA
1. Ambrose
2. Kinchin
3. Paul
4. Austin Isaacs
5. Sigfred Albert
6. Paulinus Albert (Current)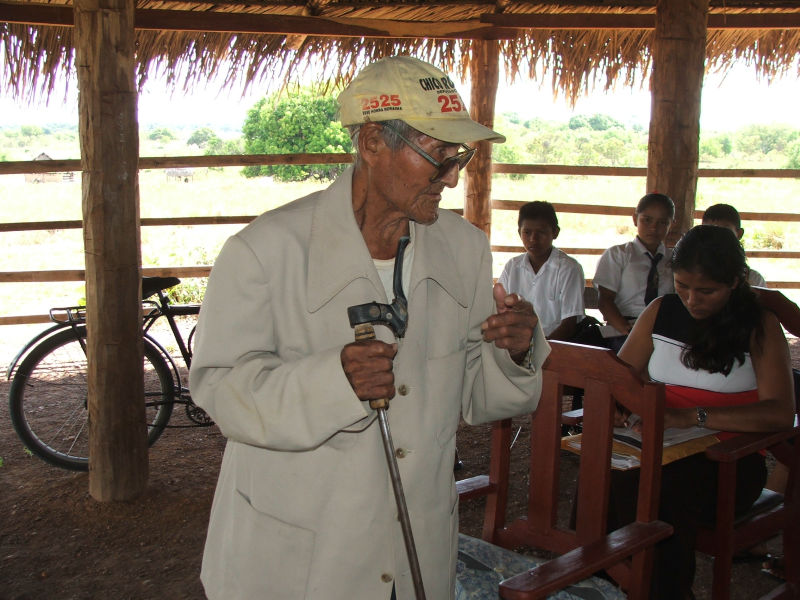 SATELLITE COMMUNITIES
Potarii Naawa Village has three satellite communities namely: Shizizi, Baitoon and Katuur. Each community is governed by a senior councillor and at least four other Councillors. Each holds their own public meetings. They submit their own proposals and receive their own grants.
Shiriri is the south of Potarinau village approximately 10 miles, Katuur is to the south west direction, with approximately thirteen miles and Baitoon is to the west approximately 12 miles.
MAIN ECOSYSTEMS AND RESOURCE AREAS
Potarii Naawa lands are made up of open savannah with rolling hills and mountains, bush islands, creeks, lakes, swamps and different types of wild animals. Potari Naawa residents depend on their bush islands for farming e.g. Pokawaad Taawa. Hunting and gathering craft and medicines at Kuesad (Koshada) Shizizi mountain.
ECONOMY AND LAND USE
All villagers are subsistence farmers. They cultivate cassava, peanuts, bananas and corn. Most families rear domestic animals and as such are the local ranchers. They rear cattle, sheep, horses, pigs and chickens. Their main cash crop is peanuts and most of the time they have sold farine in to Lethem (local border town). They also sometimes sell cattle and beef in and around the village and in Lethem.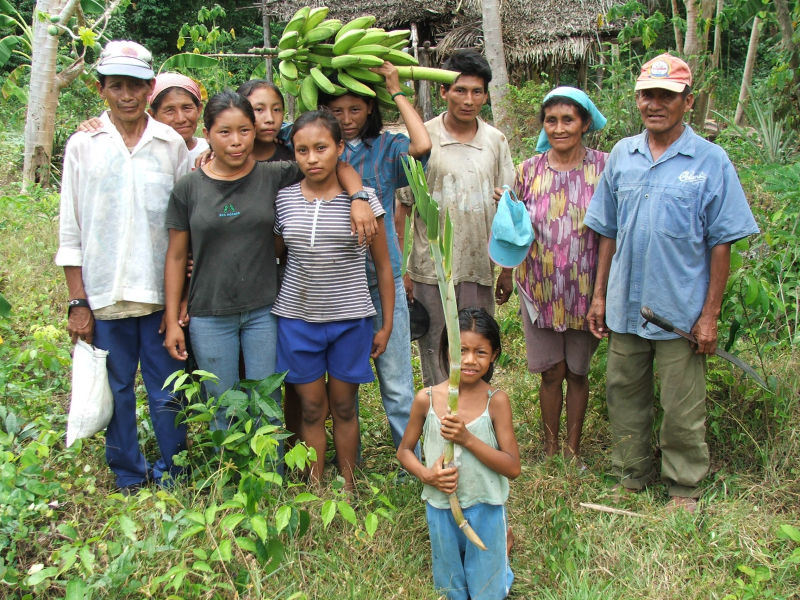 SERVICES AND FACILITIES
A nursery school, a primary school, a health post, and a hot meal building which serves to provide a balanced diet and healthy meals for the school children.
A peanut butter factory which provides jobs for some people from the village and neighboring villages. It provides peanut butter to neighboring schools.
Communication is by two radio sets, one installed at the Toshao's office and one at health post.
The Village has two churches, one catholic church and one seventh day Adventist.
COMMUNITY ORGANIZATIONS
1. Sports club: Potari sports club, which participates at heritage village competition events: football.
2. Community Policing group.
3. Parents Teachers Friends Association both schools.
4. Hot meal and peanut butter management board.
5. Church groups.
6. Disaster relief committee.
COMMUNITY PROJECTS
Improving cattle stock rearing (ranching).
FUTURE PLANS
1. Repairing the benab.
2. Bridging kapato waó and upgrading Potarinao main road.
3. Developing a Disaster relief committee.
4. Village farm.
5. Digging of wells at strategic locations for cluster families.
6. Water harvesting.
WILDLIFE INTEREST AND TOURIST ATTRACTION
Tourism at kunada. Red siskin area, and other wild life, shiriri mountain, red siskin area-Jaguar, giant anteater etc. Mini radio for Easter. Bakawada Taawa-the main jaguar area.
CARING FOR OUR RESOURCES
Caring for our customary law and village rules keeping up and abiding with our inter community agreement on the use of our resources. Documenting our wild animals and birds. Updating our documents.